For Corporate, Institutional & Event Meals
Umatched experience in tasty, homely dishes
Nourishing you… one meal at a time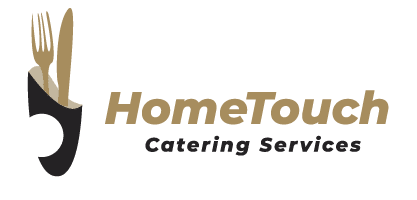 Hometouch Catering Services Ltd is a Nairobi based catering firm. Our area of specialization is providing food catering services to institutions (Schools, Universities and corporate offices) and outside catering.
The services we offer to the our esteemed clients include feeding full boarding students, staff tea, providing meals during
University meetings and other functions such graduation ceremonies. We also run cafeterias for the cash-paying University community at the institutions.
Hometouch Catering Services Ltd has over the years created a reputation for offering fresh, tasty, quality food at very competitive rates. The evidence for this being that after serving more than 1 million meals in the last five years, we have not had a single case of food poisoning.
We have wide experience in providing services to a broad range of clients. We provide services to chief executives and to students with shoe-string budgets. We have offered services to a variety of weddings with numbers ranging from as few as 100 to more than 2,000. Our staff is experienced in dealing with multicultural and international clients. The four Universities where we have offered services have students and faculty from all over the world. Our chefs are capable of preparing a wide range of dishes from different parts of the world. They are also extremely flexible and able to respond to requests at the shortest time possible.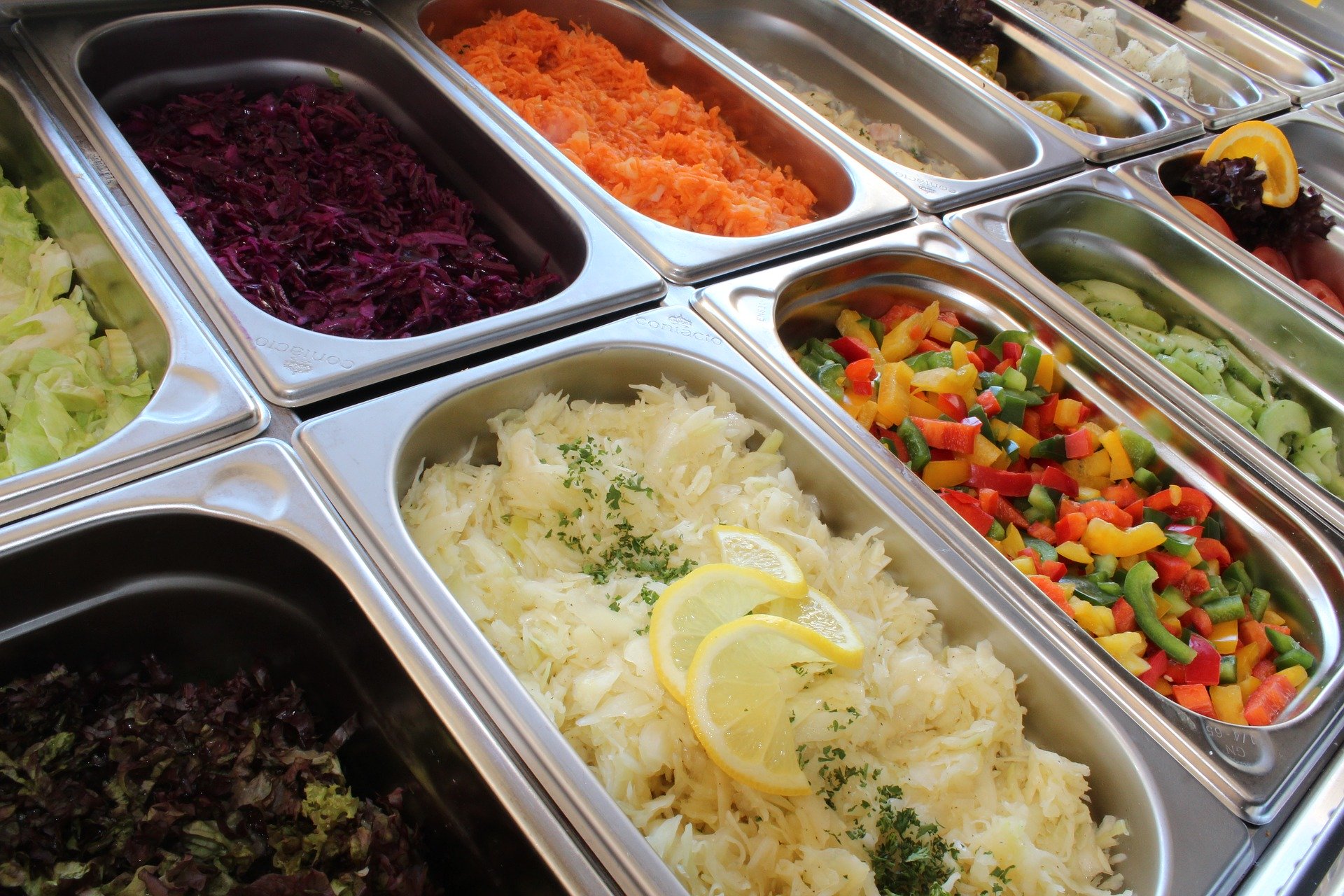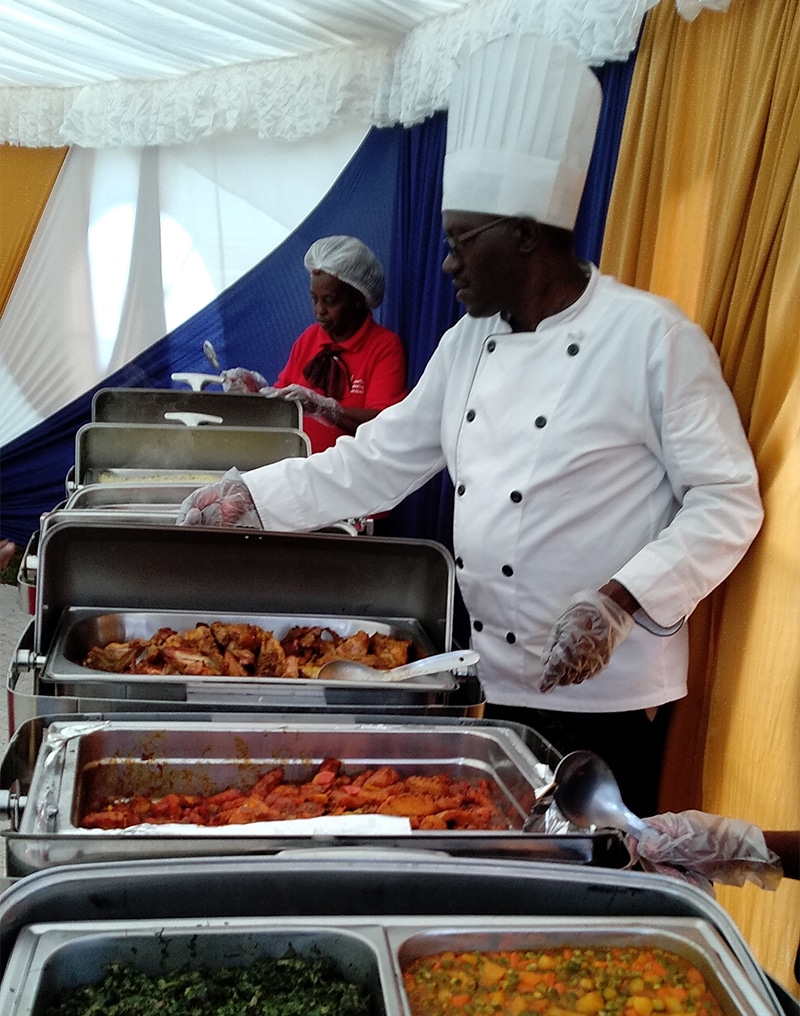 Real Food. For Real People.
Our Capacity
Hometouch Catering Services Ltd has both the financial and human resources to start operations in the shortest time possible. Our annual turnover is around Ksh.40 million. We can serve over 3,000 meals at the same time and even in different venues.
We have established a strong network of suppliers and we have excellent working relations with our banks. All this enables us to provide very good credit facilities to our clients and customers.
Equipment
The company has a pickup truck, a van and two saloon vehicles dedicated to the business. We have a large number of cutlery including, cookers, sufurias, thermoplastic food transport containers, chaffing dishes, plates, spoons, forks and cups appropriate for different types of functions. We have enough equipment to comfortably serve more than 3,000 guests at the same time and in different locations. We also own tents, tables and chairs that are available for extra meetings.
Human ResourCe
We have a permanent staff of about 50 who include managers, chefs, cashiers, cooks and service personnel. In addition, we team up with a large number of proficiently trained casual workers. Our chefs have experience in preparing a wide range of dishes from different parts of the world. Our team is always at hand to respond to requests at moment's notice.
We adhere to health & ethical certifications related to handling food for services by the relevant authorities. 
+254 722 389 310 or +254 723 819 784
Braham Court, State House Road - Nairobi.
Thome, Kasarani - Nairobi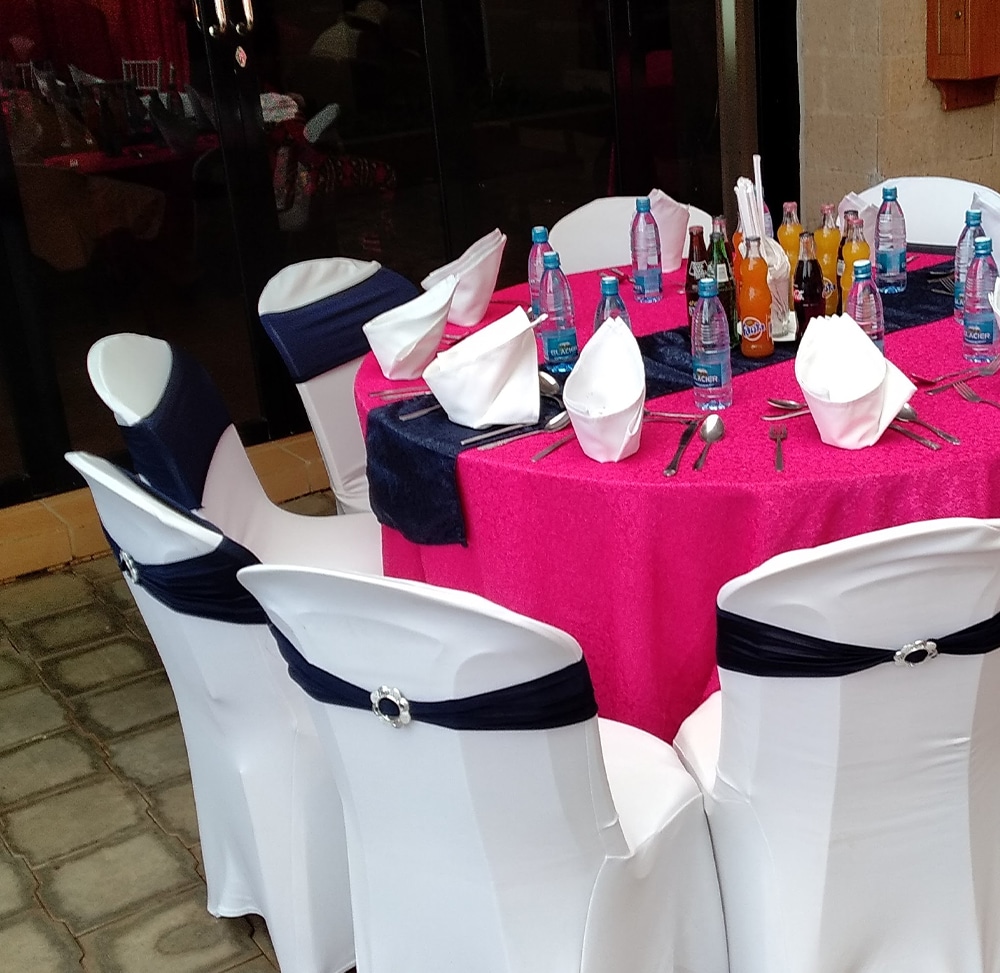 For questions, comments, feedback or reviews, feel free to get in touch with us.